Mason Mantla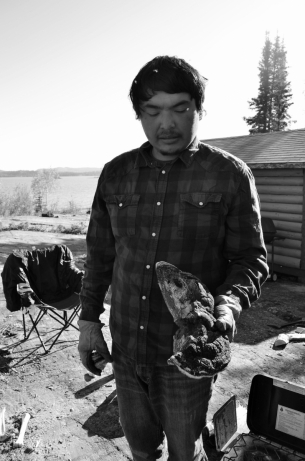 Born and raised in Behchoko, Mason Mantla is a Tłįcho citizen who is deeply connected to his community and culture. His educational experiences include graduating from Jimmy Bruneau Regional High School, courses at the University of Victoria's 2011 Summer Institute at the Centre for Aboriginal Health Research, and being part of the pilot semester at Dechinta Centre for Research and Learning in 2010. 
Concerned by the problems and issues in his community and the health of the environment, Mason strives to make a positive difference in the lives of the Tłįcho people. Currently, Mason works as a Community Projects Coordinator with the Tłįcho Community Services Agency Community Action Research Team (CART).
Mason was nominated to the Wek'èezhìi Land and Water Board by the Tłįcho Government on May 27, 2011 for a 3-year term.
In addition to his love of music (Mason has been writing songs since the age of 12 and playing guitar and singing since the age of 16), filmmaking, poetry, and art, Mason loves spending time with his daughter Evie.